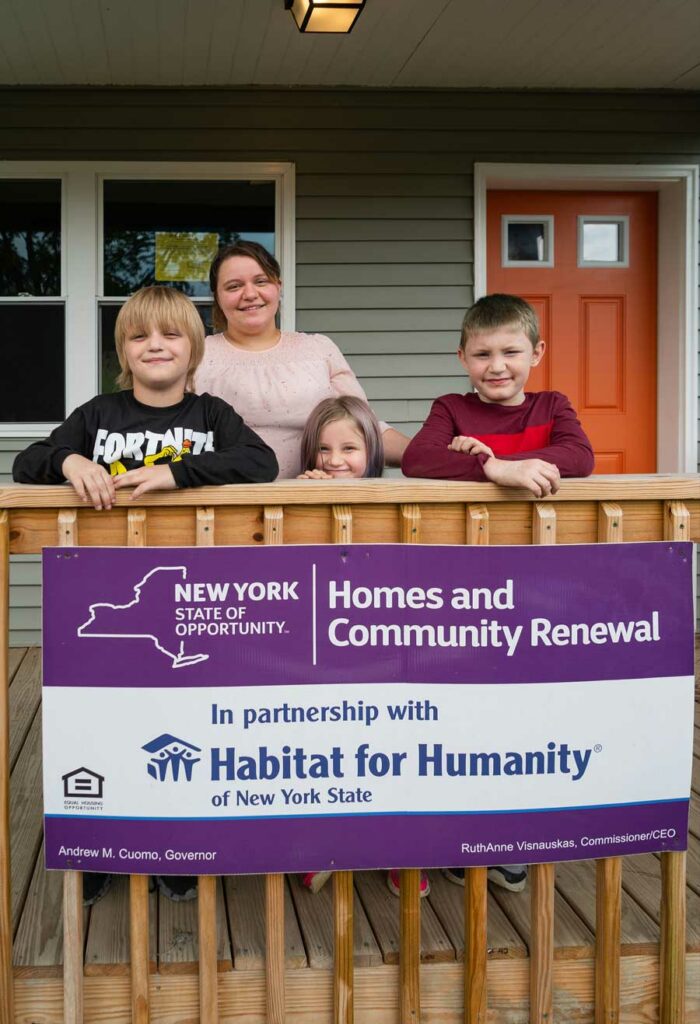 Habitat for Humanity of Tompkins & Cortland Counties builds strength, stability and self-reliance through affordable housing, but we can't do it alone. As a 501(c)(3) non-profit, we rely on your contributions to keep our organization running and growing. There are many different ways to make contributions that will change the lives of local families and improve the community at large.
Your gift is important! Your generous, tax-deductible gift will help us build new and preserve existing homes, ensuring more families have a safe and decent place to live.
Monthly and recurring gifts
One of the biggest things we depend on as a nonprofit is consistency so that we can continue to help families. By becoming a monthly donor, you can help us build strength and stability in partnership with families. Contact us about signing up to make a recurring or automatic gift.
Honor & memorial gifts
Make a donation to honor friends, family, or loved ones. Whether it's a birthday, anniversary, holiday, or other special occasion, your gift will be a special one that will continue giving well into the future. Please contact us if you'd like us to send a special notice to your gift recipient, or if you have questions about making a donation.
Workplace giving & matching gifts
Many employers offer donation matching programs or the opportunity to give through your workplace. Ask your employer's human resources department if they are one of them! You can help us serve more families in need of safe, affordable housing by directing your workplace contribution to TCHabitat. You can also find out if your company already matches gifts to Habitat for Humanity by visiting Habitat for Humanity International's Workplace Giving search page.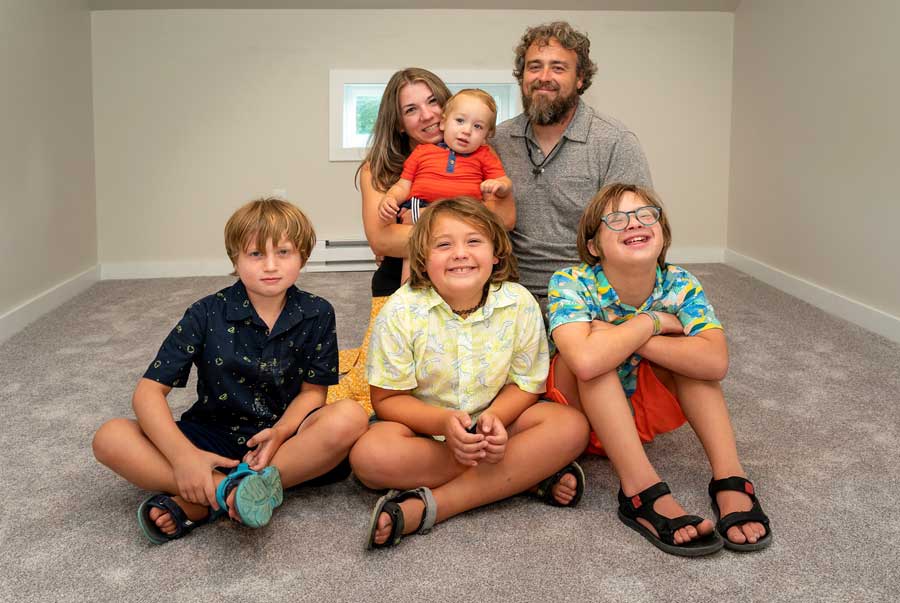 Sponsor a workday
There's nothing like building a house to foster camaraderie and team building within your business, civic association, faith-based group, or sports team – all while giving back to the community! To custom design a workday sponsorship for your group, please contact us at volunteer@tchabitat.com
Gifts-in-kind donations
We're always looking for contributions of quality building materials to use in our homes. New materials are always best, but we're sometimes able to utilize gently used materials as well. Please send us an email at info@tchabitat.com and tell us about your potential donation.
Please note that our affiliate does NOT currently have a ReStore (but you can find ReStores at other affiliates here), so we do not take most donations like furniture, paint, household goods or most building materials. Another local donation option is Finger Lakes ReUse!
Stock gifts
There are several ways to give to TCHabitat, including donating stocks or bonds. Please contact us with any questions you have about donating stocks or bonds.
Planned giving
Build your legacy and make a lasting impact on families in need of a decent and affordable place to call home. Whether you'd like to put your donation to work today or benefit families after your lifetime, together, we can identify a plan that fits your needs. Please contact us to talk about making meaningful gift plans that will benefit our mission for years to come.
Donate a vehicle
Do you have an older car, truck, van, trailer, RV or boat taking up valuable space in your yard? It's quick and easy to donate automobiles, running or not, to TCHabitat through Habitat's Cars for Homes program! Cars for Homes is an easy way to support the community and free up space in your garage. Click here for more details.